Independent Companies.
Common thought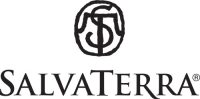 Salvaterra is a winery located in the heart of Valpolicella, which sells more than 2.5 million bottles, registering continuous growth. The company is present in more than 40 markets and is a major player in the Amarone market, with more than 500 thousand bottles sold annually.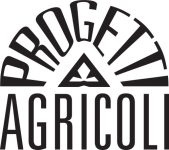 Progetti Agricoli is a young and energetic company committed to creating wines with a strong identity. Since its birth in 2016, the company has been developing customised projects for its customers and distributing its own branded catalogues internationally; all this thanks to its extensive network of partner wineries, present in all the main Italian areas, and to the strong degree of innovation that has always distinguished the company. Progetti Agricoli's sales currently develop in more than 45 countries worldwide with over 2 million bottles sold.

4Ru is a company based in Ravenna, which was founded in 2006 on the initiative of some wineries, an Eastern European importer and a local entrepreneur. Over the years the company has grown and significantly expanded both its product portfolio (it sells wines from Emilia, Tuscany, Piedmont, Veneto, Sicily and Apulia) and its market presence (Eastern Europe, North and South America, and the Far East).
Independent Companies.
Common thought.