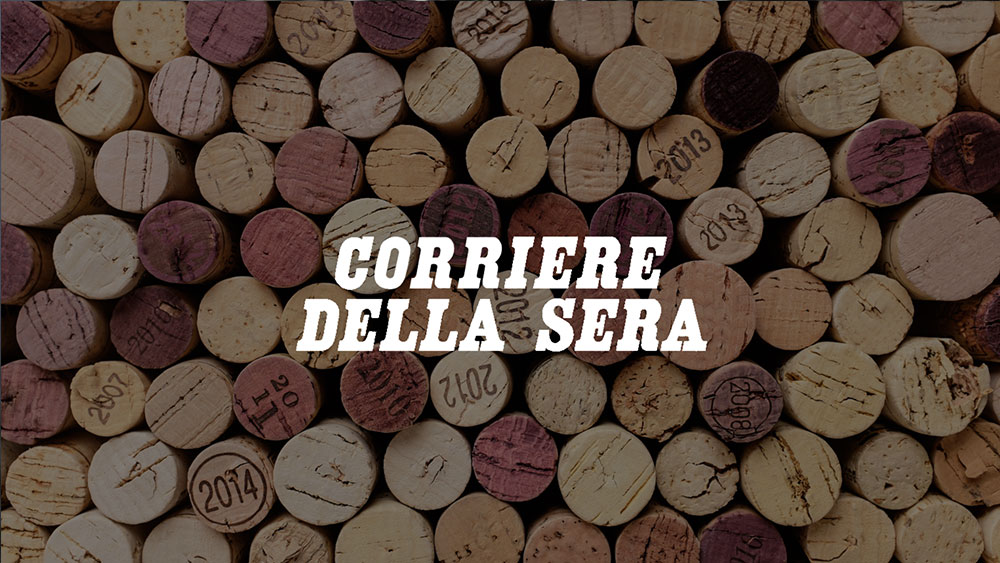 In an article about the FreedL Group Il Corriere della Sera writes about the Veraison Group, its recent establishment and its model.
A job born in his spare time, but one that brings back memories of his childhood, when, at the age of six, he and his grandfather used to enjoy lighting the ovens to bake cakes for village fairs. Today, at 34 years of age, Edoardo Freddi still delights in making "good products" known: in fact, he has not changed much, he just does it across the border and with one of the glories of Made in Italy.
In fact, his FreedL Group in Castiglione delle Stiviere (Mantua) is involved in helping national wineries and young distillers to land on foreign tables and shelves. Sometimes all that is needed is an indication of taste, others a tweak to the price list, others even a rethink of the packaging, right up to improving the wine itself with the help of oenologists. "The method is the oldest one in the world: the more the company works, the more it sells", says Freddi. Today, his holding company has 2,700 customers and, ten years after its foundation, has reached a turnover of 100 million with four companies: Efi, Veraison, Sapiens Spirits and Pergola.
With its subsidiary Efi, the group puts producers in touch with the best foreign importers and distributors to create an international network, so as to develop the wine business. It also helps companies in marketing and identifying the right partners in foreign markets. Forty-three wineries are followed, 28 million bottles are marketed in 100 countries with Europe accounting for 44%; turnover is 75 million.
"We do not ask for fixed fees, but a commission on revenues" says Freddi. "Ours is the old model of the broker with one foot in the business". Formed from the merger of Salvaterra, Progetti Agricoli and 4RU, Veraison is the other company owned by the FreedL Group: a wine company in its own right. "It was born out of the need to make wines with customised labels", explains Freddi. "With these three companies we buy wine or grapes to bottle products under our own brand, we have over 40 of them. We cover the entire supply chain and of course we sell abroad". The aggregate turnover of these three companies reached almost 30 million euro this year, but they are aiming for 40 million. Joining Freddi in the management of Veraison are Luca Maulini, who will retain the role of sole director of Salvaterra, Claudio Rizzoli, commercial director of Progetti Agricoli, and Roberto Guardigli, sole director of 4RU.