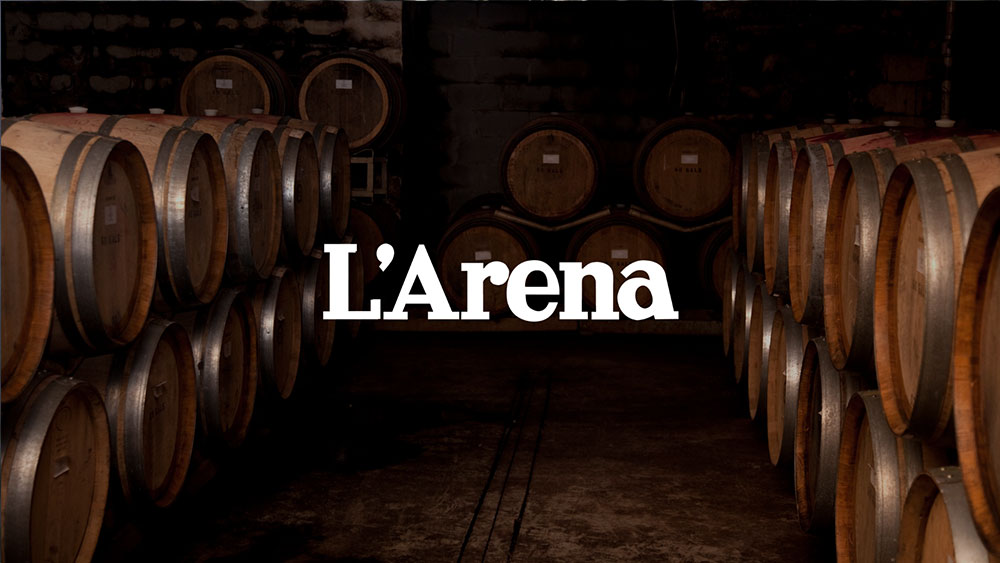 L'Arena writes about the Veraison Group, its recent establishment and its model. Edoardo Freddi also talks about Salvaterra, Valpolicella and medium-long term strategies.
Veraison Group is conquering the Italian wine market starting from Verona. "The new aggregation originated from the merger of the Veronese winery Salvaterra, Progetti Agricoli and 4RU is only at the beginning, but we have many projects in store and we are already evaluating new acquisitions and synergies both in Veneto and in Italy", anticipates Edoardo Freddi, CEO of FreedL Group – an investment group specialised in assets and companies in the beverage sector – who holds the majority of capital and is CEO of the newly formed company.
Veraison's strategy is to expand in Italy and abroad through organic growth and acquisitions. In 2022 the aggregate turnover of the 3 companies will be close to 30 million euros; with the aim of achieving, within 2 years, a total turnover of more than 40 million euros.
Salvaterra – the only Veronese company in the group -, Progetti Agricoli and 4RU will maintain their independence for the areas of production, management and control of their products, while the operational coordination will be the responsibility of the newly formed group. Salvaterra, now present in more than 40 markets, is one of the leading players for Amarone.
"Verona, with its appellations, history, and the unique terroir that distinguishes the area's wines, will play an important role in the Veraison Group", says Freddi. "In recent years the demand for Amarone has increased exponentially in Italy and abroad, and the wineries, through the Consorzio, are doing an excellent job of promoting these exceptional wines. The road is long, but I believe that, with patience and hard work, excellent results can be achieved. For Salvaterra, as for the other companies in the Group, we have big plans in mind. We would like to expand and penetrate new markets, such as Vietnam and Israel; strengthen our presence in those we already have, such as the USA; and slowly raise the positioning of our brands and products. Salvaterra is ready for new important challenges".
The strategy aims to preside over all distribution channels and as many markets as possible. "For Amarone, a repositioning is underway and the focus will increasingly be on trade only", says Edoardo Freddi. "In general, we will focus on Italian wine at the moment, but in the future we will probably include unique foreign wines and spirits. This is a project that I am already following through Sapiens Spirits, another company I recently set up, with which I aim to enter the craft spirits market more and more".